Greta, can you tell us about the concept behind the Green Planet Explorers?
G: The Green Planet Explorers are a range of characters designed to teach children about sustainability in a fun and engaging way. From polar bears cleaning up oceans to pandas living in solar-powered houses, we've covered a spectrum of sustainable topics to capture children's imagination and promote learning. Each character is an "expert" in a specific area, encouraging kids to connect with them and absorb knowledge through storytelling and play. .
The Green Planet Explorers line features a diverse range of animals and habitats. How did you choose which animals to include?
G: Certainly. Our focus was primarily on animals that are currently endangered or are facing significant threats due to climate change. We believe that by centring our line around these species, we can create a meaningful connection between children and these real-world issues. Addressing such serious topics with kids can be challenging, but by introducing them to these animals through our toys, we hope to make it easier for them to grasp and engage with these issues when they encounter them in real life.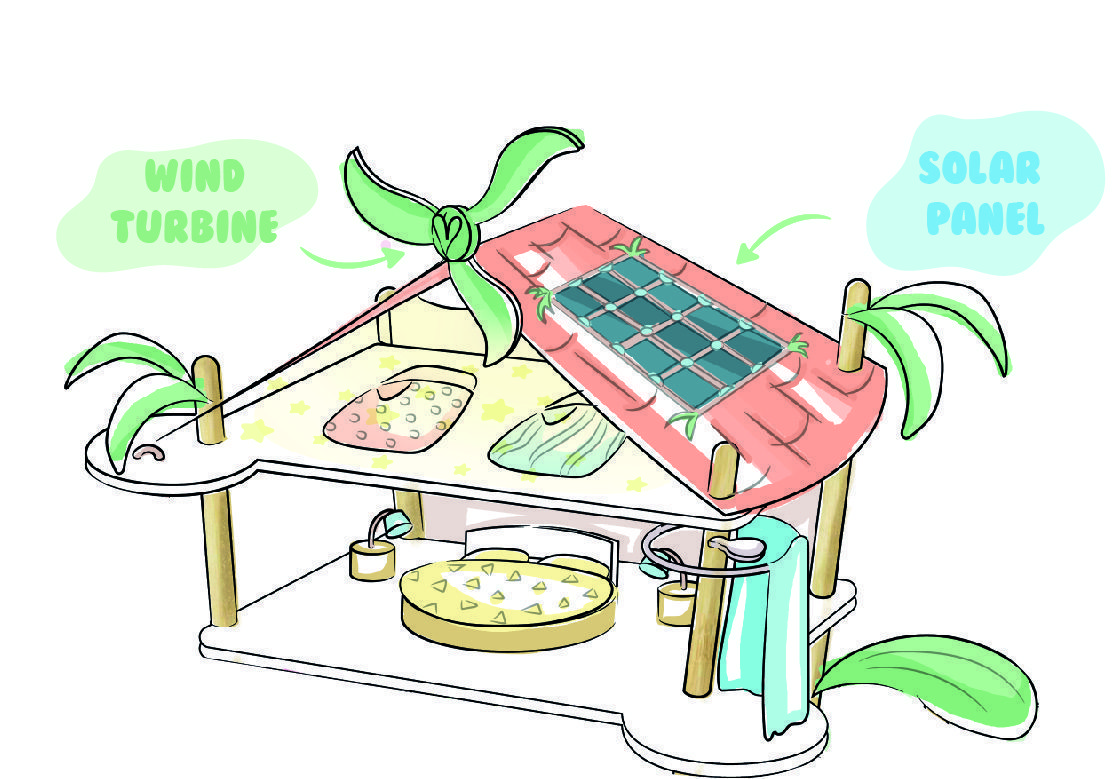 What was the greatest challenge in translating the complex topic of sustainability into something children could grasp and enjoy?
G: The challenge was certainly making sustainability an exciting, playful, and educational experience for children. It was crucial to create a balance where the toys were not just about being green, but also about understanding and protecting the animals and their habitats. Incorporating dynamic features and accessories into the playsets was key to maintaining interest and engagement.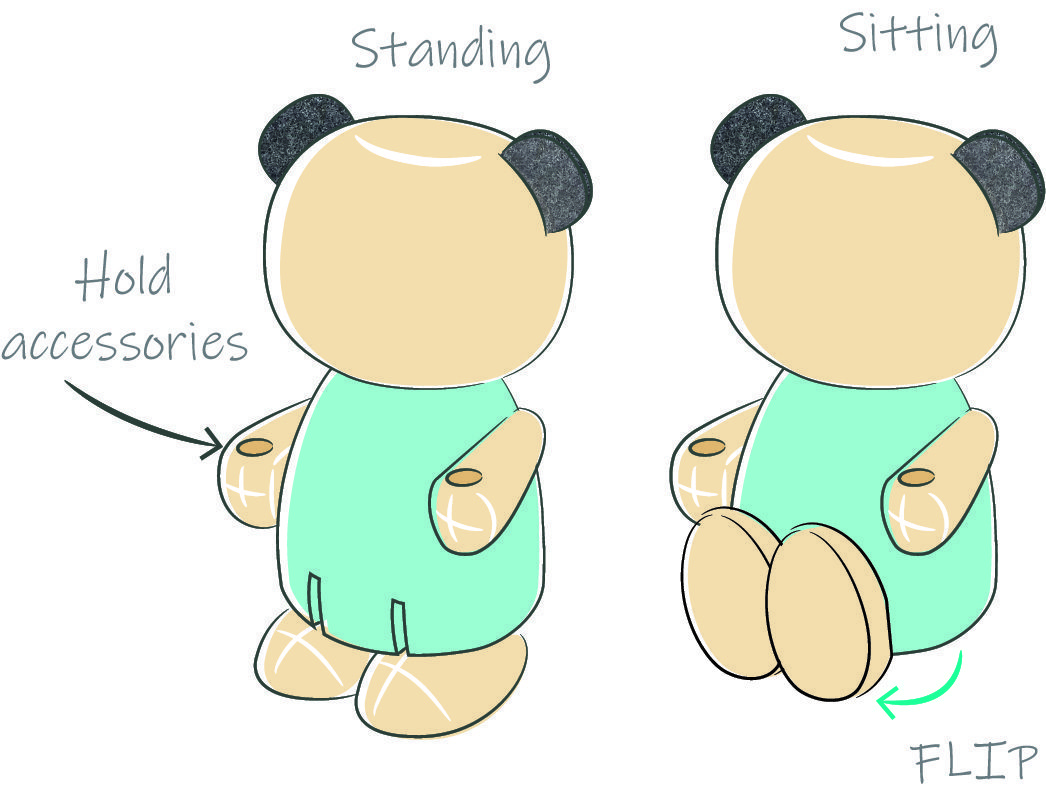 Can you elaborate on the process of designing these toys and ensuring they stayed true to their sustainable message?
G: Our initial designs were inspired by creating diverse habitats tailored to different animal species. However, we quickly realized that while sustainability was at the core of Green Planet Explorers, the sets needed to be interactive and full of activities to truly captivate children's attention. Our playtests were invaluable, as the kids' reactions and engagement helped us refine and add features we hadn't considered before, like pulley systems.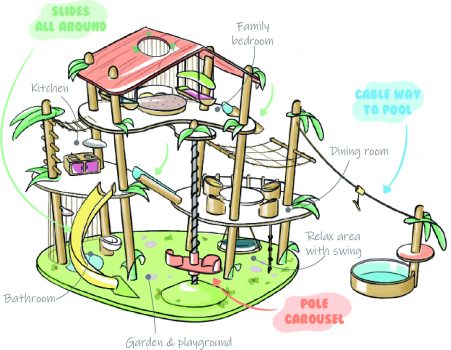 The playsets themselves are made from sustainable materials. Can you talk about the research and innovation that went into this aspect of the design?
With access to Hape's own 66-acre bamboo forest, we had a wealth of knowledge and resources to hand. We chose to use Green PE, a plant-based plastic, as a sustainable material for our toys. We dedicated countless hours to ensuring even our packaging was made from sustainable materials, eliminating unnecessary plastics and creating a completely sustainable product from inside out.